Thai Airways has operated its third repatriation
flight from London Heathrow.
Working with the Thai Ministry of Foreign Affairs
and the Royal Thai Embassy in London, the airline flew stranded
Thais back home on a special flight.
A total of 251 Thais who had registered with the
Royal Thai Embassy in London traveled on a Thai Airways Airbus
A350 – TG917 – from London at
21:17 on 25 June 2020, arriving in Bangkok at 14:30 the following
day.
Each passengers' temperature was taken after the
two meal services, and hand sanitizer gel was offered to
passengers.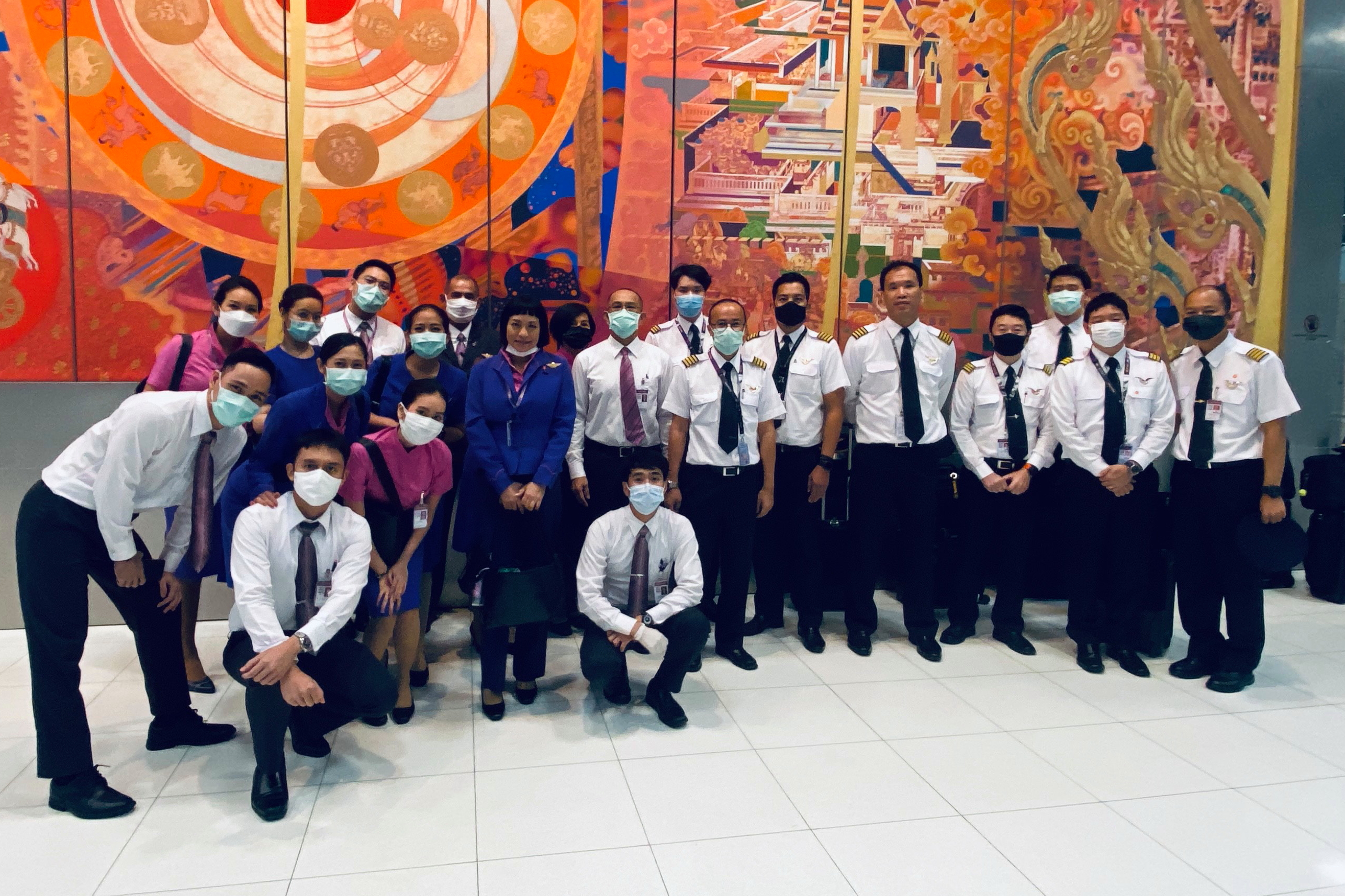 The cabin crew also complied with the COVID19 safety measures while providing onboard services.
TravelNewsAsia.com did contact Thai Airways to ask
for clarification whether stranded British nationals in Thailand
were able to make use of any of the outgoing repatriation flights ex-Bangkok.
In pre-COVID19 times, the airline would operate
two flights per day between London Heathrow and Bangkok in the
northern winter schedule, one with an Airbus A380 and the other a
Boeing 777.
The reply
we received from Thai Airways states, "According to the most recent post concerning
special flights for stranded Brits in Thailand on UK's Embassy
Facebook Bangkok-London direct flights are operated by EVA Air."
We have asked for clarification whether those
currently holding tickets on Thai Airways can freely change to EVA
Air, also a Star Alliance member, or not. We will update this page once we hear from the
airline.
When asked whether Thai Airways plans any more
repatriation flights from London, we were advised to send a DM via
the

Royal Thai Embassy in London's FaceBook page.
See latest

Travel News,
Video
Interviews,
Podcasts
and other
news regarding:

COVID19,

Thai Airways.