On 21 April, TravelNewsAsia.com reported that
Thai
Airways had extended its suspension of international flights until
30 June / 1 July.
The airline officially confirmed this extension on Monday, 18
May 2020, and warned that "resumption in July 2020, is still under
consideration".
On Saturday, the Civil Aviation Authority of
Thailand (CAAT) banned international flights from flying into
Thailand until 17:00 UTC on 30 June 2020.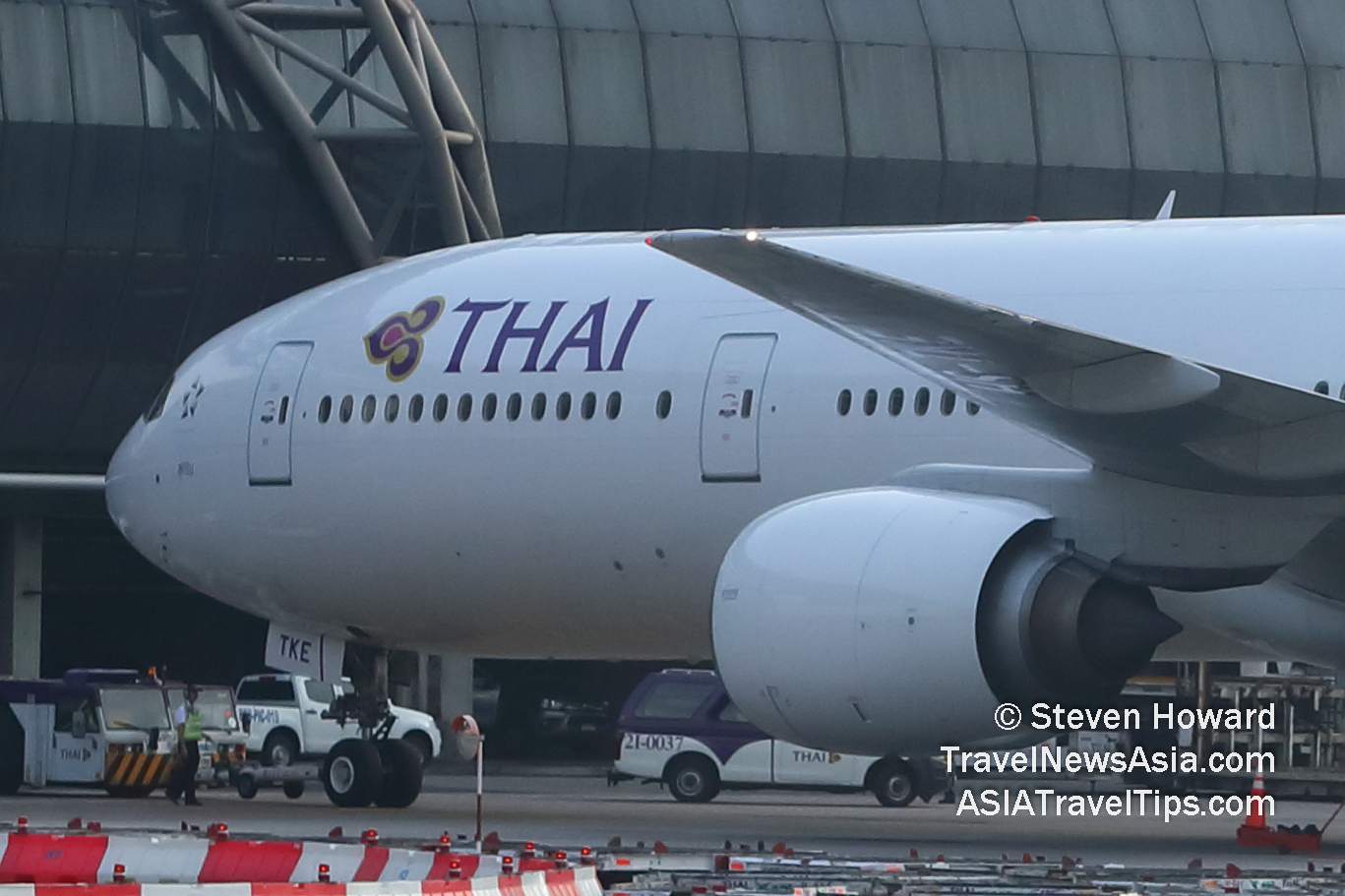 The ban does not include state or military
aircraft, emergency landings, technical landings without
disembarkation, humanitarian aid, medical and relief flights,
repatriation flights and cargo flights.
Thai Airways had originally suspended
international services until 31 May 2020 and
placed all of its staff on temporary leave from 4 April to 31 May
2020.
Thai Airways says it is monitoring the situation
carefully, including the preventive
measures and lockdowns of each country and overall travel demand.
The airline is currently operating
chartered flights to bring stranded Thais home. For example, Thai
Airways, together with the Thai Ministry of Foreign Affairs,
organized a special flight from Seoul to Bangkok on Saturday to
repatriate 204 stranded Thai people who had flown from New York
and Los Angeles to Seoul on a special Asiana flight.
The airline is also operating cargo flights so
that it can support Thai farmers by delivering agricultural
produce.
See latest

Travel News,
Video
Interviews,
Podcasts
and other
news regarding:

COVID19,

Thai Airways.