Korean Air is looking to secure KRW 2.2 trillion
(approximately US$1.8 billion)
worth of funds to overcome the liquidity crisis caused by the
ongoing COVID19 pandemic.
At its board meeting on 13 May, Korean Air
confirmed plans to issue new shares to raise KRW 1 trillion as well as
methods to receive government aid.
The airline will increase paid-in capital by first
allocating newly issued shares to shareholders and then opening up
remaining shares to the public.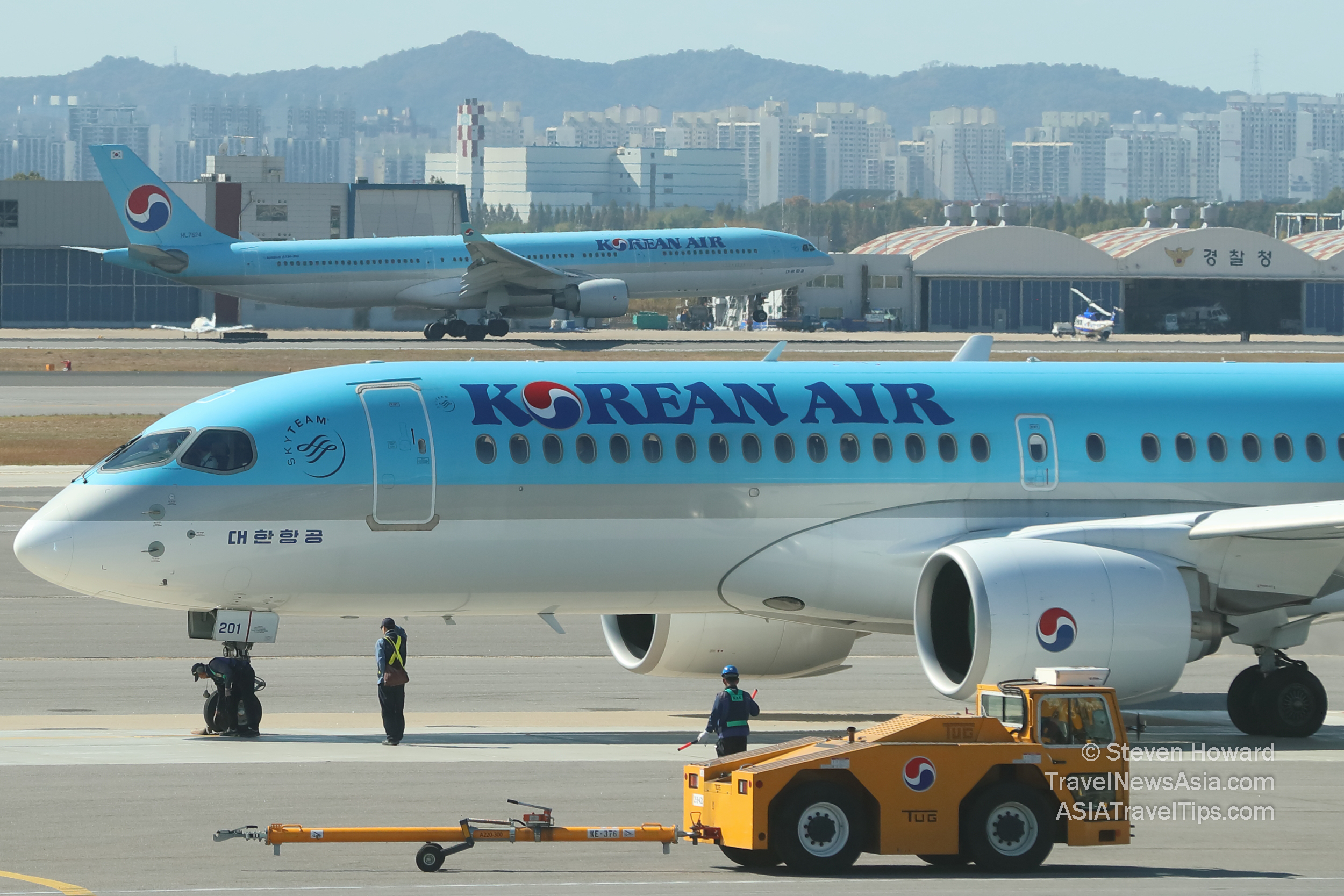 A total of 79,365,079 million
shares of its stock are planned to be issued at KRW 12,600 each. The total number of Korean Air's issued shares
will increase from 95,955,428 to about 175 million shares. The
final issue price will be confirmed on 6 July 2020 and the
listing of new shares will take place on 29 July.
Korean Air will receive
KRW 1.2 trillion of government aid in the form of KRW 700 billion
of asset-backed securities based on cargo sale bonds and KRW 300
billion worth of perpetual bonds with stock conversion rights
through the Korea Development Bank and The Export-Import Bank of
Korea.
The board has also decided to receive an asset-backed loan of
KRW 200 billion.
Korean Air says it will continue to carry out self-rescue
measures to overcome the dismal business environment due to
COVID19. As part of the airline's efforts, its executives have
forgone up to 50 percent of their salaries and 70 percent of the
airline's employees have gone on leave.
Also, in an effort to
further increase liquidity, Korean Air is in the process of
selling non- core assets such as land in the city center of Seoul
and shares in Wangsan Leisure Development Co., Ltd.
See latest

Travel News,
Video
Interviews,
Podcasts
and other
news regarding:

COVID19,

Korea,

Korean Air.