After resuming

flights between Koh Samui and Suvarnabhumi Airport near Bangkok
on Friday, Bangkok Airways has unveiled plans to further expand
its network as the Kingdom of Thailand gradually emerges from
numerous restrictions put in place to try and control the spread
of COVID19.
Beginning 1 June 2020, Bangkok Airways will launch
flights between Bangkok (BKK) and Chiang Mai with two flights per
day, Lampang with a daily flight, Phuket with two flights per day,
and Sukhothai with one flight per day.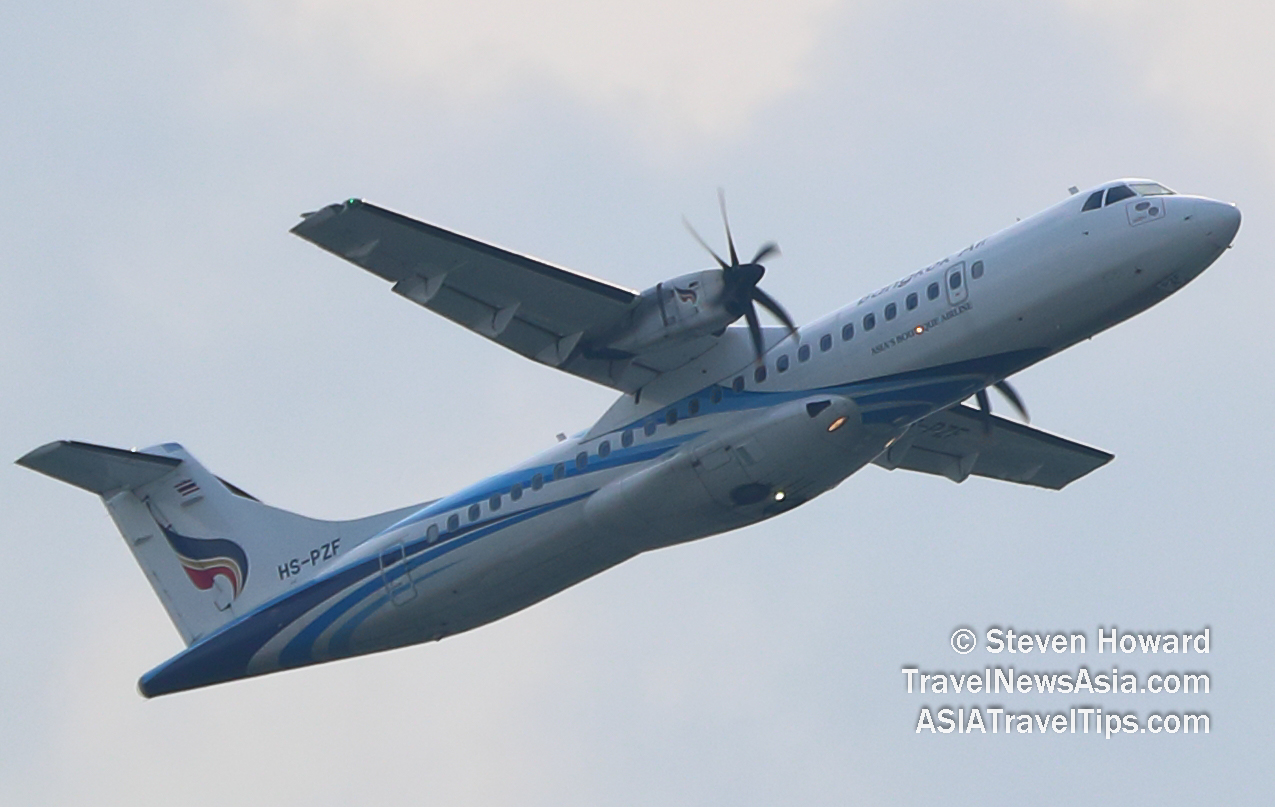 The airline will also increase its Koh Samui –
Bangkok flights from double daily to four flights per day.
All the above mentioned flights will be
operated with ATR 72-600 aircraft.
In compliance with government guidelines, Bangkok
Airways has implemented certain measures designed to protect crew
and passengers. These include onboard seat allocations that comply
with social distancing and the suspension of in-flight meal service.
Passengers are also not allowed to
consume their own food and drink onboard.
Cabin attendants are required to wear masks and gloves when on
duty and passengers are required to prepare and wear masks at all
times during flight.
See latest

Travel News,
Video
Interviews,
Podcasts
and other
news regarding:

COVID19,

Bangkok Airways.